The Regional Water Providers Consortium provides leadership in the planning, management, stewardship, and resiliency of drinking water in the Portland, OR metropolitan region.
The Consortium is comprised of 25 water provider members which are located in the Clackamas, Columbia, Multnomah, Washington, and Yamhill Counties. Find out more about the Consortium and its work.
---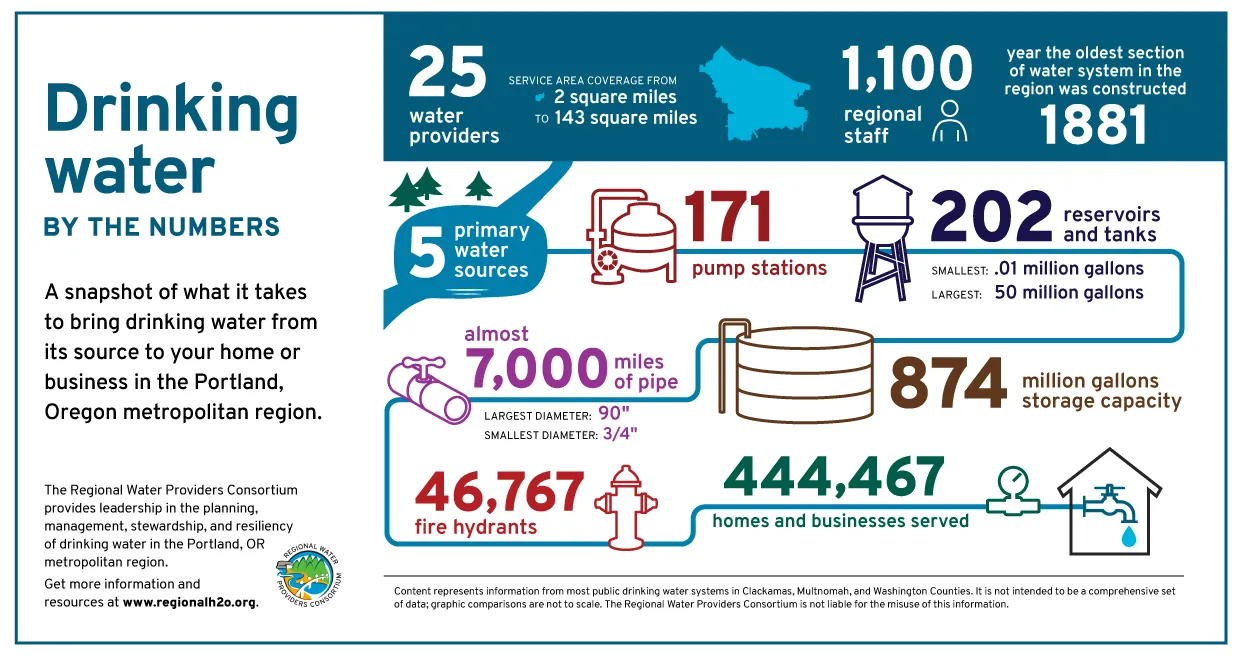 Access the detailed information in the graphic above in this accessible PDF and in Spanish on regionalH2O.org/es.
---